4 Networking Strategies to Improve your Job Search
June 25, 2021 | by Télé-Ressources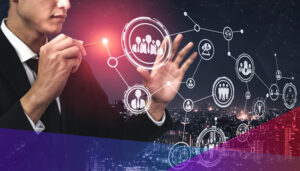 Networking is a very important tool in finding your next career move, yet so many people are missing out on this incredibly important part. There are so many ways to make connections with people in your target industry; you just have to put yourself out there. Here are some of the best networking strategies.
Perfect your Elevator Pitch
An elevator pitch is a short, 30-60 second verbal explanation of who you are and why someone should want to hire you. Be concise and precise when writing your pitch and practice it repeatedly until it becomes second nature. If you know it well enough, it can become your best friend in any networking situation.
Leverage Social Media
Social media is a great place to connect with people in your industry. Know which social networks are most popular in that industry, then join groups and forums on those networks and participate daily. Share relevant content, ask and answer questions, and connect with other workers and recruiters in your field.
Volunteer
Volunteering is a great way to meet and connect with like-minded people that share the same values as you. It is more informal than a typical networking event, which helps to lessen the pressure, and allows you to connect with people on a deeper level. Plus, you can learn and develop new skills, all while making a difference.
Conduct Informational Interviews
An informational interview is one of the best ways to get more insight into your ideal company, job or industry. It is an informal conversation with someone in your field of interest who can offer tips, knowledge, and advice. This can help create a professional relationship while expanding your network at the interviewer's company and in the industry.