4 Tips to Advance your Warehouse Career
May 25, 2022 | by Télé-Ressources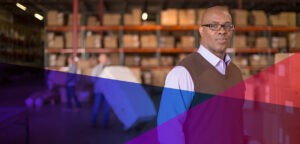 Have you thought about what's next in your warehouse career? Having something to work towards can help you stay motivated in your job. Career opportunities for advancement can be hard to come by, so it's important that you make yourself a stand-out candidate. Here are four tips to follow when looking for a promotion within your company.
Set a reachable goal and work towards it
One of the best ways to stay on top of your career progress is to set a goal. Decide on something that requires effort but is still within reach. A long-term career goal could be becoming a manager or team leader. From there, identify the necessary steps to achieve this goal.
Communicate your intentions with your supervisor
If you want to advance in the warehouse, make sure your supervisors know. You could be missing out on opportunities simply because your supervisors did not know you wanted to be considered for a higher position. Tell them about your goals and ambitions, and they will be more likely to take your hard work into consideration as they plan the next moves within the company. They may also be able to offer you advice on the next steps you should take.
Mentor new employees
The job you are working towards will most likely have a leadership component. Practice being a leader by mentoring some of the new employees in your workplace. Show them around and offer them a guiding hand as they transition into the company. Make sure they know you are there to listen and to support them as they begin to get their bearings. This will serve as excellent leadership training.
Pursue additional training and credentials
Are there some skills that you are lacking which could prevent you from advancing in your career? Oftentimes, higher positions are reserved for employees with more credentials under their belt. Take a skills class or continuing education in something that would benefit you in your career. A management class, for example, would strengthen your managerial skills, especially if it is related to the job you desire.