4 Ways to Rejuvenate Your Job Search
October 24, 2023 | by Télé-Ressources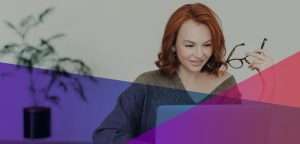 Are you stuck in a rut when it comes to your job search? If you've been on the job hunt for a while, it can feel like you're putting in all the work and getting no rewards. Sometimes, all you need is a little re-fresh. Below, we've outlined four different things you can do to re-gain motivation and open the door for new opportunities.
Create a Testimonial Portfolio
Collect testimonials from people you have worked with; coworkers, clients, or managers. Whether it be a LinkedIn recommendation, a customer review or feedback from your superiors, any positive feedback you have received can be repurposed. Going through the compiled testimonials can help you understand your skills, talents, and accomplishments, and may even give you new insights to include in your CVs and cover letters.
Above all, these testimonials can act as a source of motivation, and remind you of how far you've come in your career.
Polish Your Elevator Pitch
An elevator pitch is the perfect networking tool, designed to explain and set you apart in a quick and attention-grabbing way. Re-evaluate your pitch and see if it accurately gets your message across. Are there better words you can use to describe your career, your passions, and your skills? Consider also preparing different elevator pitches for different audiences.
Watch or Listen to a Motivational Speech
If you are struggling mentally with your job search, find a motivational speaker that you resonate with, and take the time to watch or listen to one of their talks. Sometimes, a fresh perspective is all it takes to regain the confidence to continue your job searching journey. Some great speeches to get you started are Kare Anderson's Be an Opportunity Maker and Sarah Lewis's Embrace the near win.
Follow/Subscribe Industry Leaders
Surround yourself with leaders in your industry, whether that be through your social media feeds, e-mail newsletters, or online blogs. Familiarize yourself with current topics in your field. This will help you carry out more in-depth conversations during job interviews and networking events. Plus, you never know what sort of tips and tricks these key industry members may offer.