4 Ways to Attract & Retain Top Talent
June 8, 2022 | by Télé-Ressources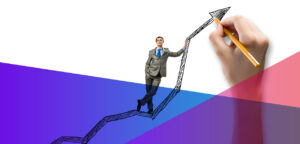 We currently live in a job seekers market, meaning that candidates have the upper hand in the hiring process. There are more jobs available than candidates who are willing to work, and the top talent have even higher expectations than the pre-pandemic days. To attract and retain job seekers, companies must put their best foot forward. Here are some tips to successfully find and keep talent.
Create an efficient application process
A great candidate experience is essential to attracting and retaining talent. Many job seekers will quit the application process early if it is too long or complicated. Beginning with the application itself, clearly define your mission, vision, and values in the job description. Avoid wasting candidates' time, and your own, by specifying what you are looking for in a candidate. Throughout the hiring process, be transparent with candidates and keep them in the loop.
Be flexible – beyond remote work
Since the COVID-19 pandemic, the ability to work from home has become a new normal for many industries. Additionally, there are many industries which require in-person activity and where remote work is impossible. The attractive aspect of flexibility to job seekers centers on employers making work flexible for their employees. Some examples of flexibility can include on-site childcare, paid parking, upskilling, flexible shifts, development opportunities and mental health benefits.
Involve employees in the recruiting process
Your employees are a great resource for attracting new talent. They can be a influential factor for candidates by promoting a positive work culture and environment. Ask your employees to come meet potential recruits, show them around the office and give the candidates a chance for more casual conversation and less pressure to ask questions.
Referral incentives are another great opportunity to find great talent. Offer employees rewards for referring hired talent, such as bonuses, gift cards or extra time off.
Maintain a strong focus on employee development
Empowering, supporting and encouraging employees in their career growth is a sure way to retain and attract talent. Learning programs, regular training, development meetings and growth planning are essential ways to work with employees to develop and enhance their skills. If a candidate can see the potential for growth in your company, they will be more enthusiastic and willing to follow through in the hiring process.