Benefits of Working the Night Shift
September 21, 2022 | by Télé-Ressources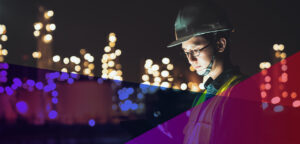 The graveyard shift may not sound very appealing, but it's a lot better than people think. If you're a night owl, you might even find that you are more productive while working at night. There are many benefits to working the night shift. Below, we've outlined a few.
Reduce cost of living
9 to 5 jobs often conflict with many things. While working the night shift, things like childcare and traffic are no longer concerns. Working the night shift also means you have your day to run errands, plan appointments, and take care of tasks dealing with essential services that are usually only open during business hours, without having to take time off work.
Increased focus
Expect fewer meetings and less disruptions overall throughout your work time. Since the night shift is usually quieter, with less employees overall, you can focus on your work and get the job done more efficiently. You will likely feel more productive and attentive.
More advancement opportunities
With less competition on the night shift, you have more opportunities for growth. For those who demonstrate an ability to handle leadership and managerial roles, it will be easier to earn promotions and advance in your career.
Better pay
Companies prioritize night shift workers because they are more in-demand and harder to find. To entice them, companies tend to offer higher base wages for night shifts than for day shifts.