How To Avoid Ghosting Your Candidates
August 24, 2022 | by Télé-Ressources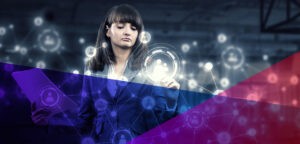 Candidates are being ghosted left and right, and the results are not great for employers. These candidates equate being ghosted to a poor candidate experience. In the long-term, this can negatively impact your employer brand and company culture. To avoid this, here are some tips to help you stay on top of your communication channels and avoid ghosting unsuccessful candidates.
Make notes right after a call or interview
Don't put off anything that can be done today. Take notes throughout your candidate interviews or meetings, compile the notes and add your input immediately after a call. Taking care of this while your mind is fresh will save you time and will make it easier to consolidate all your candidate information.
Use bulk emails & keep a log
If you have a lot of candidates applying for the same job and you don't have enough time to contact each candidate individually, keep their emails compiled in a spreadsheet and communicate with multiple candidates at the same time by sending a bulk email. Even if the message is impersonal, it's far better than no communication.
Send updates promptly
Throughout each step of the process, keep candidates informed. Once the job has been filled, send an email to all candidates immediately to let them know that they were unsuccessful. Most candidates will likely be eagerly awaiting a response, so do not keep them waiting too long.
Close the job posting once it's been filled
As soon as the hiring process is complete, close the job application on job boards, your website, and anywhere else you may have posted it. You don't want candidates to waste time applying to a job that has already been filled and waiting on a response they will never receive.
Request feedback from candidates
Be open to feedback and suggestions from those who have been on the other side of your hiring process. They can offer a perspective that you don't see. Make sure you don't just ask the successful candidates, however. It's important to hear from the unsuccessful candidates as well. In your final email to all candidates, include a link to a form which offers the opportunity for candidates to reply with their feedback.