Simple Job Search Tips that People Often Forget
October 26, 2021 | by Télé-Ressources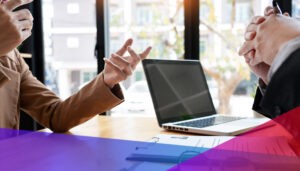 Job searching should not feel overwhelming, but sometimes it does when people forget about the basics. The following tips are so essential to the job search process, but also so simple that it's easy to forget about them. Use these tips, and you will be amazed by how much time and energy you will save in the job search process.
A CV is not one size fits all
Every job is a little different. Each time you apply for a job, you should be tailoring your CV to that specific application. After reading the job description and job requirements, go through your CV and decide what is relevant and what is not. Make sure your CV only contains information that will demonstrate that you are qualified for the position.
Look beyond the online application
Too often, people assume that the only way to apply for a job is through an online application. The fact is that most jobs get filled internally through referrals before even being published online. If you know what company you want to work for, start networking with people who work there. Befriend them and ask for an informational interview. Make sure to express your interest in the company and work towards being considered for future positions.
Make sure your LinkedIn Profile is up to date
Every recruiter is going to check your LinkedIn Profile. Take the time to spruce it up, and make sure you shine. LinkedIn is a great platform for networking with other professionals and recruiters. Ask people in your network for endorsements and recommendations on your profile, anything that will boost your competencies and successes.
Follow up after an interview
Always follow up with a thank you email or note after an interview, as they have many benefits. First, they demonstrate your interest and your seriousness towards the position and the company. Plus, they also keep the conversation going with the hiring manager and helps remind them of you. If you left an impression on them in the interview, this will further solidify it!