4 Tips for Job Searching Over Age 50
December 21, 2022 | by Télé-Ressources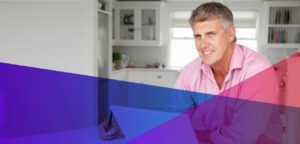 Whether it is conscious or not, there can be age biases in the hiring process. Some say that age equals experience, while others say that a younger candidate brings 'fresh' perspectives. Regardless of your age, it's important to stand out as a job seeker and demonstrate why you are the best candidate for a job. Below, we've outlined some tips that will help anyone over 50 years old stand out and compete with the younger generation of job seekers.
Take advantage of your large network
As a worker over 50, you have most likely developed an extensive network of professional and personal connections. Don't let this advantage go to waste when you are job searching. Reach out to your contacts and let them know you are looking for a new job. Many will be happy to help.
Be visible on professional social networks
Make sure you have a LinkedIn profile, and that it is up to date with all your past job experiences. Think of LinkedIn as a public, digital CV. Use the platform to make connections, like, share, comment and create your own posts. The more visible you are online, the easier it will be for hiring managers and recruiters to find you.
Explain why you are not overqualified for a position
When a hiring manager sees 20-30 years of experience, they might think you are overqualified for a position. In your cover letter and during an interview, take the time to explain why you are right for the job, and the areas that relate to the job where you have more room to grow, learn and develop.
Modernize your personal branding
Avoid falling into the classic 'old timers' category of job seekers. Make sure that your personal branding makes you seem younger and up to date. Starting with your CV, make sure to use a modern template and create a visually attractive resume. Within your CV and your cover letter, try and keep them as lively and enthusiastic as possible. Make sure to demonstrate that you are good with technology, have strong leadership skills and are always eager to learn and grow.